Large & Small Combustion Plant
In the combustion of coal, oil, waste and in the production of metals from ores, large amounts of SO2 are produced. SO2 can have a harmful effect on human health and damage to the natural environment.
Lead to development of Flue Gas Desulphurisation technics, that removes SO2 from the flue gas prior to release to the atmosphere.
In order to reduce SO2 emission, coal fired power stations across the world have been fitted, or are in the process of retrofitting SO2 scrubbers.
Nearly all SO2 control methods works on the principle that alkali sorbent sprayed in the flue gas reacts with acidic in nature SO2, also with HCl and HF.
Reaction products are captured in dust filters (Dry FGD), precipitates from gypsum slurry in the sump (Wet FGD), or it is disposed after treatment to the sea (Sea Water FGD).
The most commonly used sorbent in the desulphurisation process are: limestone, lime, hydrated lime.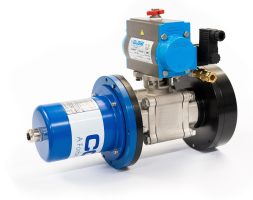 The DCEM2100 is a dual-pass transmissometer configured for the continuous measurement of opacity and dust concentration in flue gases.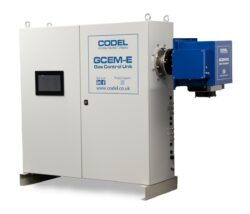 The GCEM40E hot extractive multi-channel gas analyser is CODEL's industry-proven continuous emissions monitor for difficult applications
CO, NOx, SO2, HCl, CH4, CO2 & H2O
For further information on any of our products, please complete our enquiry form and a member of staff will respond as soon as possible.
You can also call: +44(0)1629 814351