Worldwide Support
Over 25 distributors and support centres worldwide
Flexible maintenance contracts
Tailor made plant specific contracts with 24Hr Support
30 years experience
Developing, manufacturing and installing
CODEL_tunnel_emission_monitoring_s1
TunnelTech 801
Cross Tunnel Flow Monitor
The TunnelTech 801 monitoring system for continuous evaluation of air flow rate and flow direction in tunnels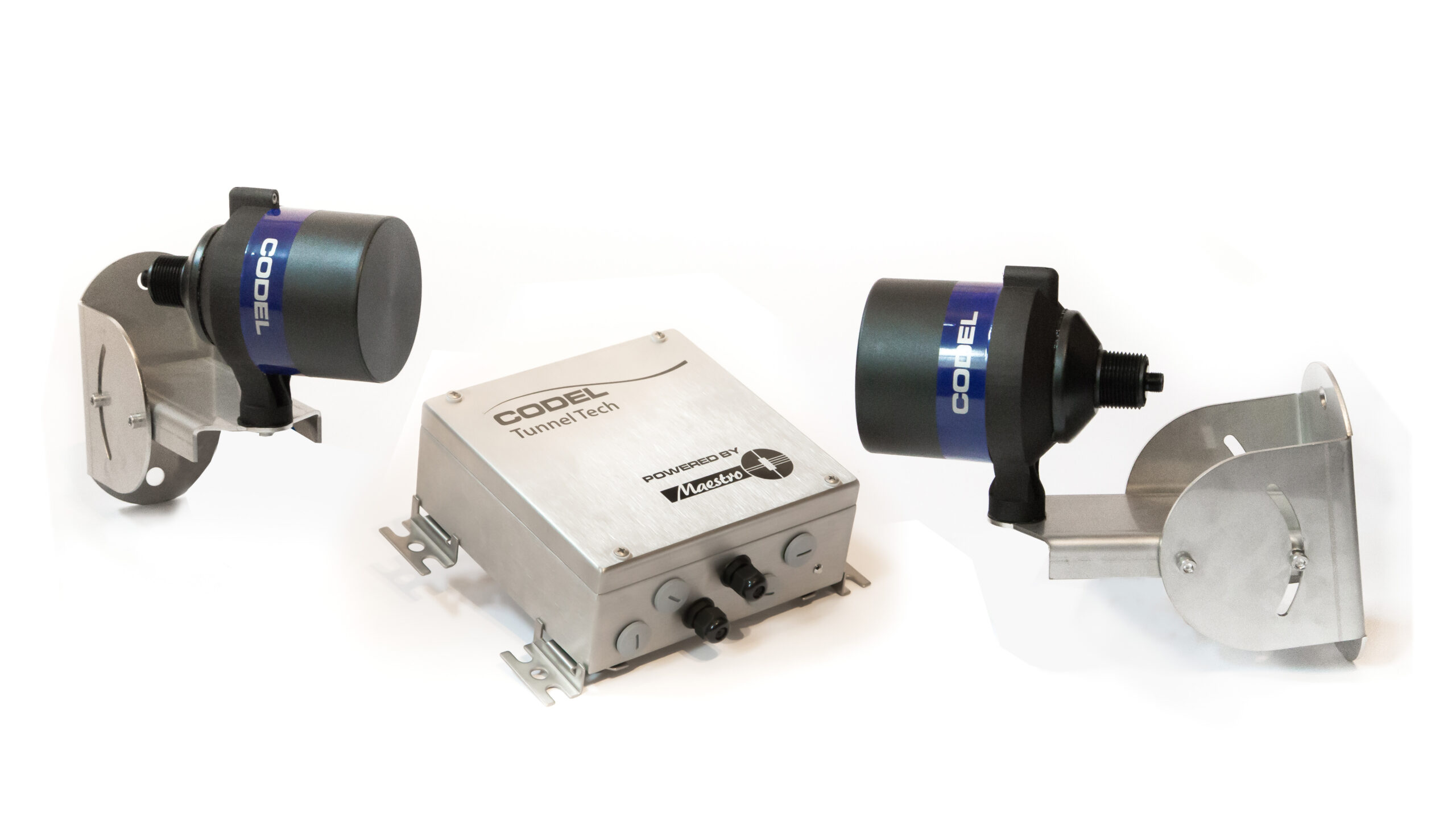 Tunnel ventilation systems are designed to enable a sufficient through put of air to be maintained to ensure a safe operating environment for users.
These systems consume large amounts of power and need to be operated as efficiently as possible. To do this it is necessary to know the effectiveness of the system in terms of air flow and direction developed within the tunnel. Three decades of development, knowledge and practical experience have been utilised to produce the advanced TunnelTech 801 air flow sensor that combines the reliability of ultrasonic technology and delivers superb accuracy and reliability.
The TunnelTech 801 has been specifically designed for road, rail and civil tunnel and ventilation shaftapplications and represents the latest in compact ultrasonic sensor-head design. Ultrasonic time-of-flight measurement across any tunnel delivers a highly accurate airflow value and virtually eliminates traditional high-maintenance measurement techniques.
For further information on any of our products, please complete our enquiry form and a member of staff will respond as soon as possible.
You can also call: +44(0)1629 814351