Worldwide Support
Over 25 distributors and support centres worldwide
Flexible maintenance contracts
Tailor made plant specific contracts with 24Hr Support
30 years experience
Developing, manufacturing and installing
TunnelTech Range Released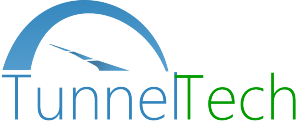 The new TunnelTech range is released to market with four new flagship extractive analysers included. The very successful TunnelMaster and TunnelCraft brands were 20 years old and the decision was made to supersede them with TunnelTech; the release was timed to coincide with the release of the 400 series of extractive tunnel monitors.
The new brand will be much easier for users to understand with analysers categorised in to groups 100 series visibility, 200 series Air quality, 300 series Air flow, 400 series extractive Air quality, 500 series electrochemical Air quality and 600 series luminance and Illuminance monitor.
We believe that CODEL TunnelTech range offers the widest range of Tunnel Atmosphere Monitors than other manufacturer.
For further information on any of our products, please complete our enquiry form and a member of staff will respond as soon as possible.
You can also call: +44(0)1629 814351